It took us quite a while to generate the website for alpenedelweiss, our family driven brand with an alpine blog, alpine stories and lifestyle and it's webshop for authentic high quality alpine food products.
We started with the Piedmont in Italy, since it is the most southern pre-alpine area offering fantastic food and drinks, while having many local producers that still do not produce for the mass market, but with sustainable old manufacturing methods.
Have a look at the site @ www.alpenedelweiss.com for the food!
We also managed to generate our Instagram accounts as a nice company to share lifestyle and visuals for alpenedelweiss. Check it @alpenedelweiss_com
Since we are frequently asked how we produce this visual content and style, we would love to share details about our hardware and software used on this blog at jerabek.fi.
Our typical photo and film hardware in short:
Sony A7S, Sony A7IV and sometimes a borrowed Fuji GFX100.
The optics for the Sony E-Mounts:
Sony Bulk glass 24-70mm/3.5-5.6 and a Carl Zeiss 85mm/1.8
Our photo editing, light and effects software:
We use Gimp as basic editor, download your free version here: www.gimp.org
RawTherapee as RAW file importer and basic lights, download here: www.rawtherapee.com
And the older Google Nik Collection for color grading, denoising, sharpening and effects.
(You have to find this free download for yourself)
Photo styling and editing
As a short example, we show this fantastic truffle burger for our first mökki dinner set.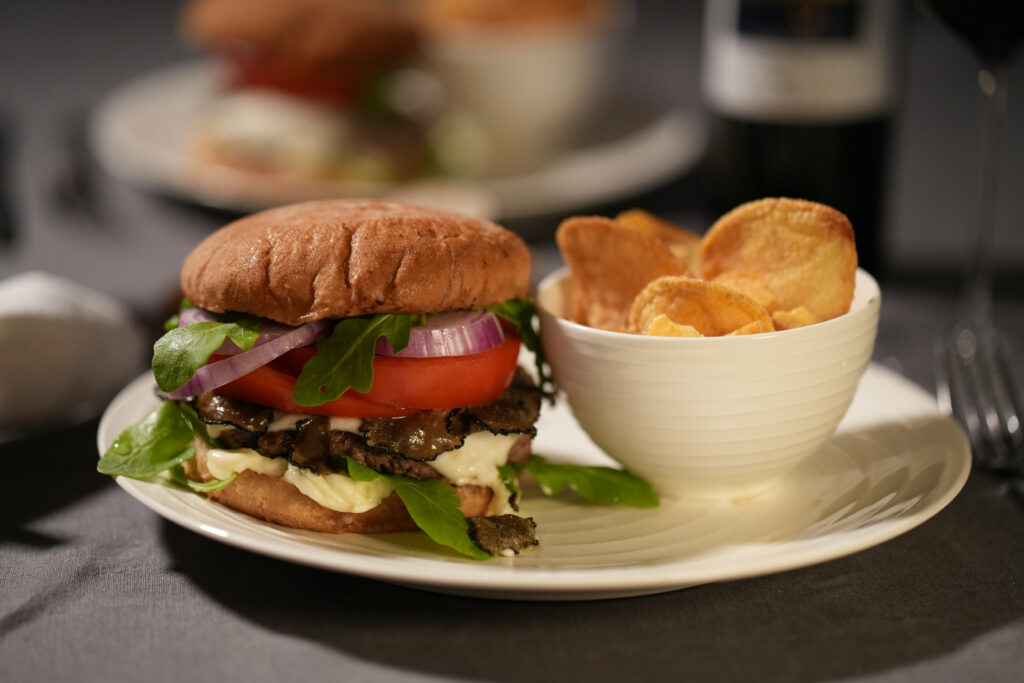 and we keep it simple and make this picture out of it: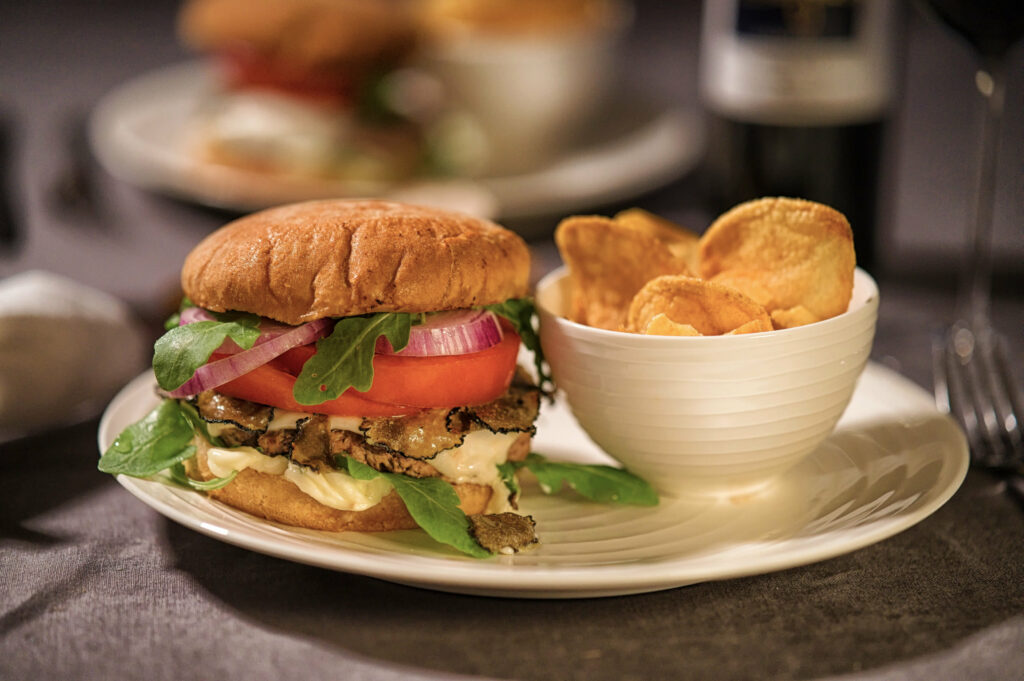 We mostly just edit a few wrinkles and crumbs on the table decoration, lighten up the shadows a bit, euqalize the colors and give details to the more important parts of the picture, in this case the truffles on the burger.
We love simple setups, simple light configurations and simple food photography!
We will soon share a few making of pictures, screens and videos on how to edit our food pictures quickly on this blog 🙂