Another favorite recipe of mine. Category: quick and easy, but surprisingly different.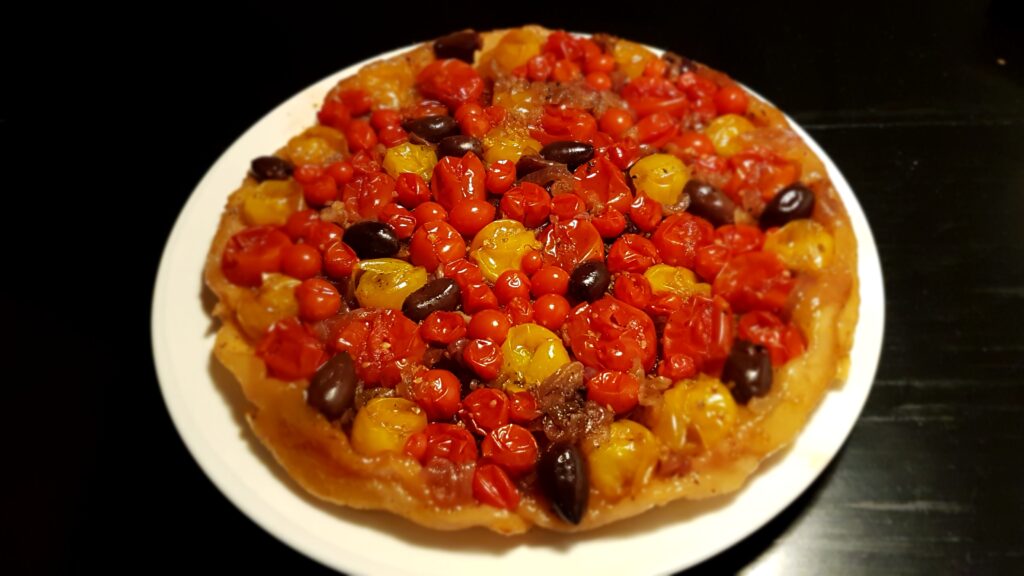 Tomato tarte tatin ingredients – 4 persons:
600 to 800 grams of cherry tomatoes
100-150 grams of olvies
fresh branches of thyme or dried thyme (both is actually good, the taste is a bit different though)
2-3 (mid) sweet red onions. my favorite: la tropea onions
a piece of puff pastry (can be bought in a ready package)
olive oil, brown sugar (white is ok too), crema di balsamico (vinegar cream), salt, pepper
First use a mid to big sized pan (according to your amount of tomatoes) and place the tomatoes and olives in it ( really dense!). Do not heat it up!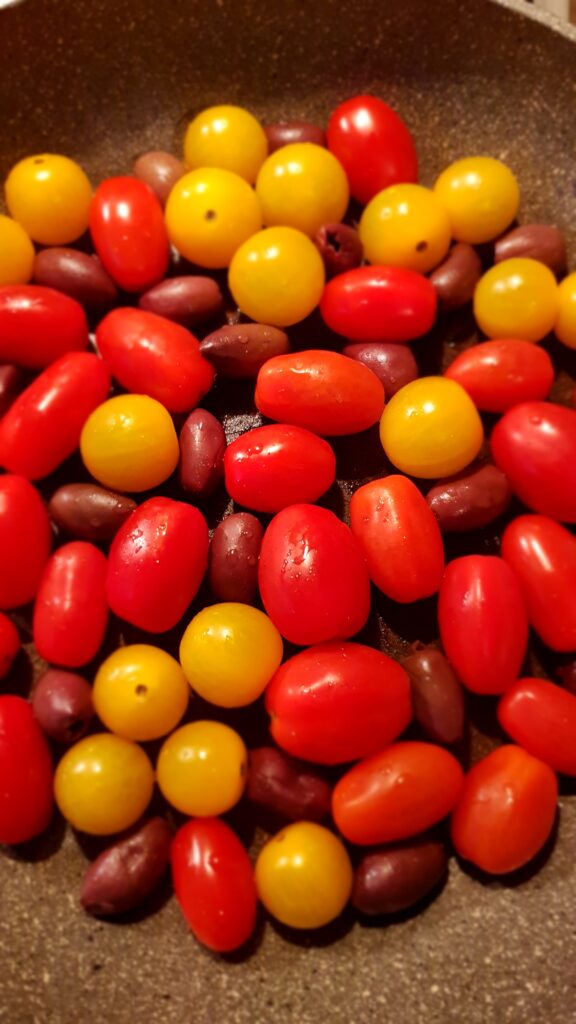 Use another pan, put some olive oil in, heat it up and cut the onions in rings and heat them shortly, add 3-4 spoons of sugar and let it caramelize at medium heat. At the end use 2-3 tea spoons of balsamico cream and add the thyme leaves, stir it all.
Place the caramelized onions on top of the tomatoes and spread them evenly.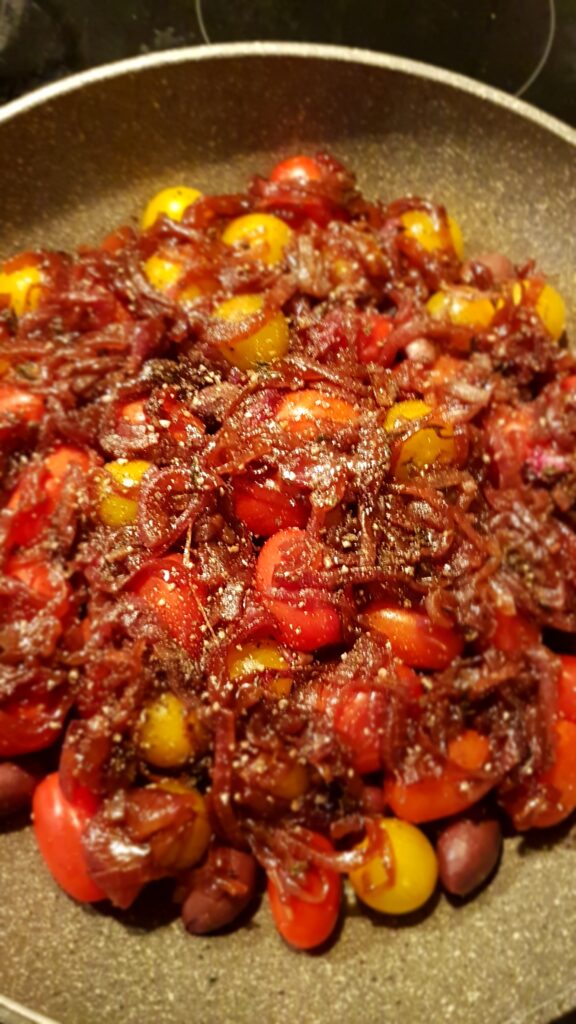 Place the puff pastry over the tomato/onions layers and cut it round with scissors. use the rest of the dough to fill the outer edges and make some ventilation holes with a knife.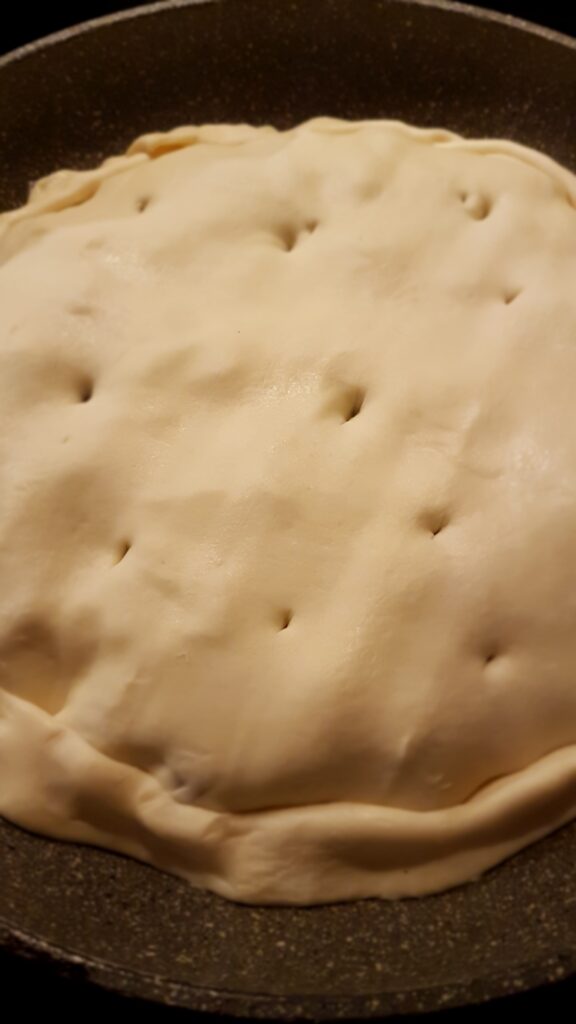 Put the pan into the heated oven (170 degrees with circulating air) for about 20-25 minutes, until the puff pastry is golden brown. At the end, take out the pan of the oven (obvious), place a big plate over it and flip the plate/pan combo quickly upside down. The tarte will then be not upside down anymore (also obvious) and should be placed perfectly on your plate.
Fits also well with a burrata and basil leafs.
Also perfect with meat or fish next to it. or burrata and meat 🙂
Easy enough?